We are Anesthesia.
Founded by anesthesia care providers, NorthStar has an in-depth knowledge of this medical specialty and the critical role that it plays in a properly functioning OR/surgical center. We provide academic medical centers with perioperative management tools and scholarly resources to improve patient outcomes, increase financial stewardship and drive research objectives.
We offer a comprehensive suite of solutions.
NorthStar provides solutions that empower academic administrators to achieve the highest levels of operational efficiency. In addition to anesthesia care, we deliver clinical expertise and proven management solutions to empower your academic OR department.
We provide leading resources.
NorthStar's collaborative relationship with the Private Diagnostic Clinic — an affiliate of the Duke University Department of Anesthesia — offers access to research, fellowships and leadership guidance to promote academic excellence.
We deliver more than economic benefits — we make you a better academic institution.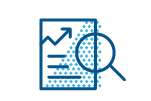 Scholarly Research
Clinical and academic data from Duke ensures excellent care delivery and educational curriculum.
Academic Leadership
Best practices provided by Duke's leadership.
Residency Program Management
Experienced faculty will oversee your residency program.
Fellowship Opportunities
Your clinicians have the option to train with Duke faculty.
Access to Clinical Trials
Your patients have access to participate in Duke's studies and research.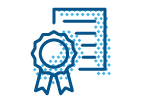 Accreditation Assistance
Our empowered academic goals ensure ongoing accreditation.
"The relationship that I have with NorthStar is the best relationship we've ever had with an outside vendor at any time in my career."

Raymond M. Chorey

President and CEO

Case Study: Partnering with Detroit Medical Center (DMC) to Strengthen Its Academic Mission

"I don't have to worry about who is above me in terms of making financial decisions with NorthStar in place. I know that they are supportive of our priorities and want us to succeed."

E.J. Chidiac, M.D.

Director, Anesthesiology Residency Program