We're in This Together.
NorthStar partners with hospital administrators to provide outsourced anesthesia care as they seek greater operational efficiency, cost savings and better clinical outcomes.
Having conducted more than 200 successful OR department transitions, NorthStar is a proven perioperative partner achieving better care through better services.
Congratulations Team!
A shout out and a congratulatory THANK YOU! To the physician anesthesiologists at Covenant Children's Hospital and to the physician anesthesiologists and CRNAs at Covenant High Plains Surgery Center in Lubbock, Texas for their recognition in making the SurveyVitals "Top 10%" in Rated Patient Experience for 2017. Big Thanks to these teams for their Service Excellence and for recognizing the importance and high value of a positive patient experience! Working Together to provide Quality, Compassionate Care every day. Congratulations Team!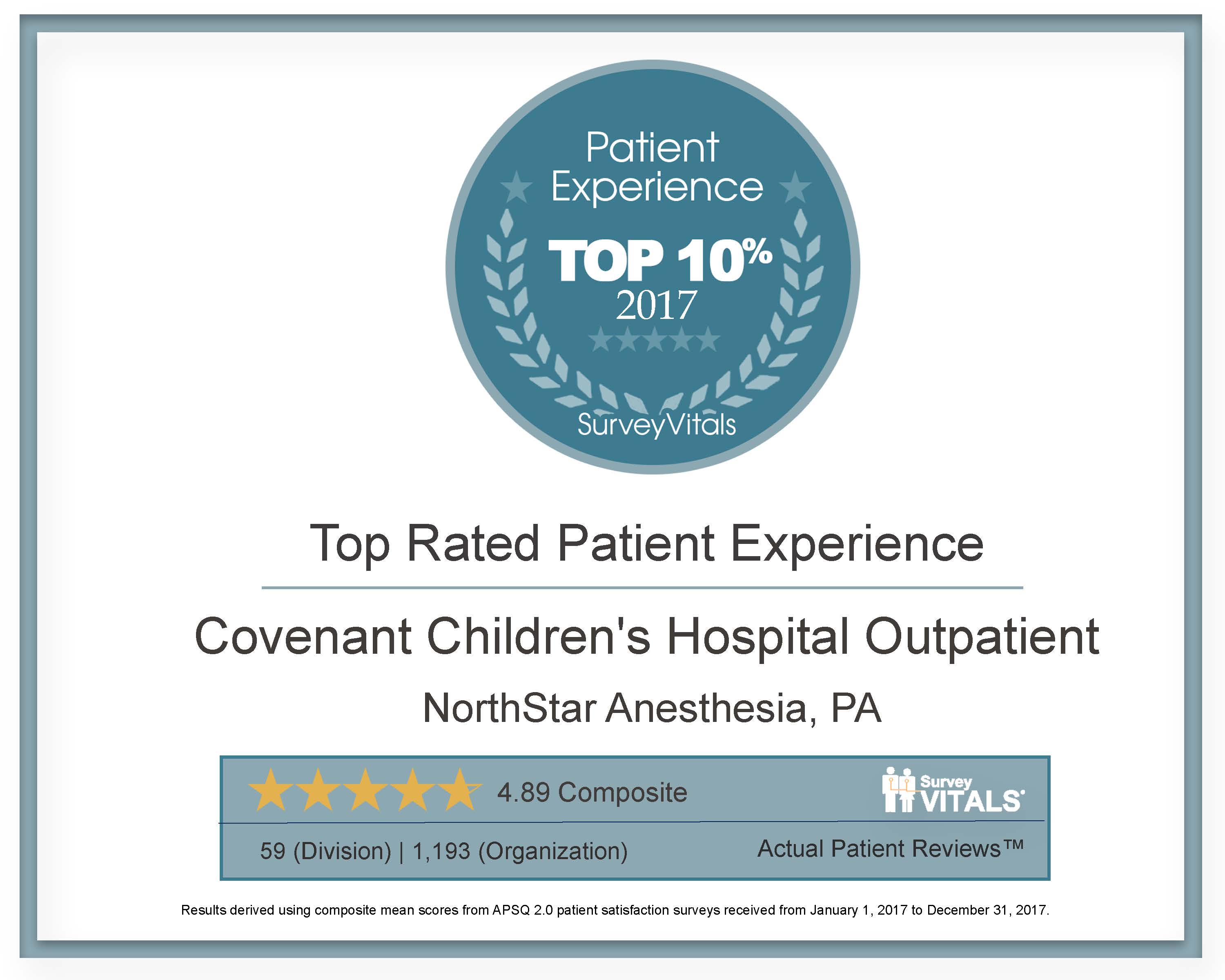 Covenant Children's Hospital
Covenant High Plains Surgery Center