CRNAs at NorthStar Receive More Than a Just a Job
Leadership Advocacy
You'll become part of a company founded and led by clinicians who are dedicated to ensuring a culture centered around the unique needs and interests of CRNAs.
Empowerment
You'll work in a collaborative environment alongside your anesthesiologist colleagues in an atmosphere of mutual respect.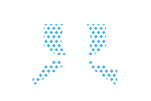 Stable and Competitive Compensation
You'll receive an attractive salary with ongoing professional benefits and our metrics-based incentive program rewards you for high-quality care.
Better Management
You'll be part of a more productive team that delivers better care.
Professional Development
NorthStar offers CRNAs continuous training as well as leadership opportunities.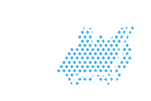 Flexible Employment
Our stable employment model offers opportunities across the country.
"Northstar has not only allowed, but more importantly encouraged me, to develop and grow my skills as a clinician and a clinical leader. The leadership team that has been put in place to support me is second to none. I have access to opportunities I never had before partnering with Northstar. "

Will Howell, MSN,CRNA

Regional Director CRNA Services
At Northstar, You're the Star.
NorthStar understands the critical role that CRNA's play in anesthesia care. We provide facilities with a range of care team model options, including a model that consists of only CRNAs.