CRNAs at NorthStar Receive More Than a Just a Job
Leadership Advocacy
You'll become part of a company founded and led by clinicians who are dedicated to ensuring a culture centered around the unique needs and interests of CRNAs.
Empowerment
You'll work in a collaborative environment alongside your anesthesiologist colleagues in an atmosphere of mutual respect.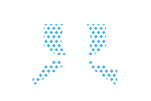 Stable and Competitive Compensation
You'll receive an attractive salary with ongoing professional benefits and our metrics-based incentive program rewards you for high-quality care.
Better Management
You'll be part of a more productive team that delivers better care.
Professional Development
NorthStar offers CRNAs continuous training as well as leadership opportunities.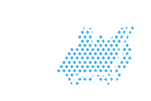 Flexible Employment
Our stable employment model offers opportunities across the country.
"NorthStar is a large company that is going to invest in you. You can be on the ground as a clinician or you can rise to the next level. I always give them the example of myself - someone coming in on the ground, and now a VP of clinical operations. "

Nanette Wells

"We want to bring you into a team that can nurture you and help you build your skills and be the best clinician you can be."

Larry Hornsby, CRNA

Vice President of CRNA Recruiting and Development

View the Video
At Northstar, You're the Star.
NorthStar understands the critical role that CRNA's play in anesthesia care. We provide facilities with a range of care team model options, including a model that consists of only CRNAs.